Quasar Global Offers The Most Comprehensive IT Support and Services for Businesses in Stockton, Manteca, Tracy and San Joaquin County
Are You A Small Business Owner Looking To Make All Of Your IT, Cyber Security, And Computer Problems Go Away And Have The Ultimate Protection For Your Data Information?
We're here to help.  Reach out to schedule an introductory call with one of our team members and learn more about how Quasar Global Vigiliance CyberSecure can benefit your organization.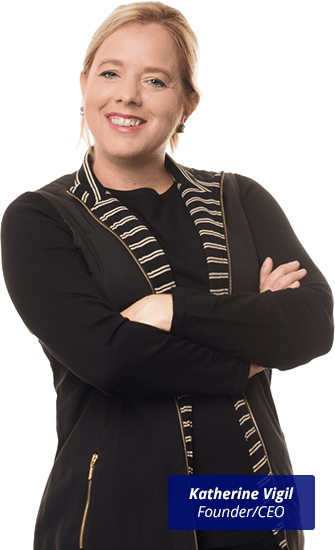 Our Promise:  Worry Free Cyber Security And IT  For Your Business
Is your Domain Compromised?
At no cost or obligation, we'll run a Dark Web scan for confidential data, passwords, login details and more for your company. This service is free of charge and 100% CONFIDENTIAL.  We don't need any of your companies information to do this, it is 100% risk free!
Your report will be delivered within 24 hours by one of our cyber security specialists.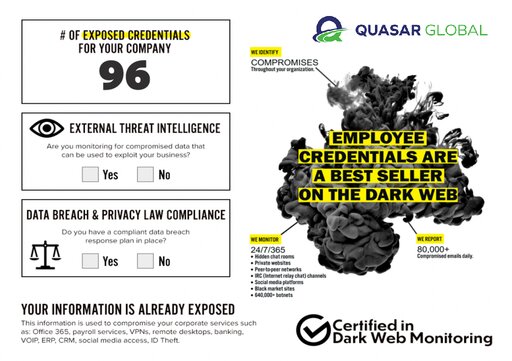 Request Your Free Scan Today!
Experience the Advantages that

Quasar Global

has to offer
Reliable IT Security Services & IT Support in the Central Valley, Stockton, Manteca, Lodi, Tracy and Modesto
At Quasar Global, our IT consultants think there is a better, more cost-efficient and secure way to manage your information technology. Through our Managed Security Service plans we monitor and react to issues before they turn into emergencies. This proactive approach helps achieve industry security requirements and avoid breakdowns, smooth your business operations, and minimize costs.
Here at Quasar Global we have developed a CyberSecurity framework that will protect your confidential business information and client 's PII (personal identifiable information). As a result, we help achieve your IT Security requirements and compliance.
3 ways we are BETTER than other IT Security and IT Support specialists in Stockton & San Joaquin County.
About Quasar Global
"You Build a Business. We Help Protect It."
For two decades, Quasar Global has delivered technology solutions to leading businesses in the Central Valley. Over the years, we have continued to be deeply rooted in our security first approach to the businesses we serve.
Founded by our CEO, Katherine Vigil, in 2002, our company has always been at the forefront of technology. From driving adoption of Internet services and creating a web presence, to being a global pioneer of the flat-fee IT Managed Services model in early 2004, Quasar Global has consistently led the pack by delivering technology solutions that help take businesses to where they need to go.
Today, Quasar Global continues the tradition of innovation with Vigilance CyberSecure, our proprietary world-class Cyber security management solution, Vigilance Intelligent Cloud, Modern Workplace, and Managed Services to build deep partnerships with the businesses we serve to help them thrive.
While technology has always stood at the forefront of our company, it has always taken a back seat to the human aspect of everything we do. As we've met business owners across Stockton, Modesto, Tracy and the surrounding San Joaquin Valley Area, we've been surprised at the number of bad technology experiences that many companies have seen. Surprisingly, we hear the same complaints over and over: they don't answer their phones, they respond very slowly, or the most common, once they finally get here, they never solve the problem the first time.
We've built our business model to solve these problems for you. We believe that technology should be a tool at your disposal to help you reach your business goals. If your technology isn't driving efficiency and effectiveness, we'd love to show you how we can help.
Not Ready To Call Us Just Yet?
FREE Online Cyber Security Assessment
Are You Looking To Improve Your Overall Security Posture, But Don't Know Where To Start Or Where You Can Improve?
Take this 15 Point Self-Survey To Find Out What You're Doing Right & Where You Can Improve.